Reviews
Take a look at what some of our clients have to say. We'd love for you to share your experience with your friends and family on Facebook or Google, using the link below!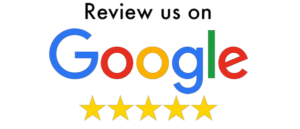 Had great service. Mary was a pleasure to work with and our exterior turned out great. Proposal was thorough, team is available to answer questions, and detail/care taken in our exterior job was high. Highly recommended!

— Amanda D.
Fantastic. They deliver everything they say they will.

— Geoffrey H.
An incredibly customer focused home improvement company that offers a variety of solutions for every project. Miracle's quality of work, value, and service are simply unmatched in the area. Rob and Mary are truly outstanding!

— Daniel R.
I have used them over the years for several jobs - doors, an extensive pond side deck, roofing problems both at home and at business. They are very dedicated to doing a superior job. Their work is meticulous. Their crew seems to have been with them for a long time - that always seems to indicate a well run organization. They are also very pleasant people and on one occasion they spent over an hour giving me advice even though they knew I was probably not going through with the project. Oh, and all this at a very fair price judging by other estimates I had gotten.

— Marian F.
Absolutely thrilled! Promises are kept. Quality is amazing. Customer service is second to none. I'm a customer for life.

— Kevin S.
Top notch company. Recently had my siding replaced and working with Miracle was a great experience from start to finish. Pricing was fair, they used quality materials and they showed up on time everyday.

— Mike C.
Fantastic company, they went above and beyond to complete an amazing job. Everything was also done on schedule, very professional. I highly recommend them.

— Armin H.
The best place and best service.

— Ryan S.
We had Miracle do a siding job. They came recommended by our electrician/carpenter. So for starters, that was high praise. He was right. The cost was reasonable and exactly what the estimate was. The workers were incredibly efficient, working long hours in bad weather getting it done on schedule. Communication with Mary throughout the job was clear, on point, and extremely pleasant. They are a family owned business which seems to bring added consideration to the work that they do. The house looks great and we will hire Miracle again for any future jobs.

— Patrick K.
The Sniffens were great! We just put a new roof on and are so pleased! They are very reasonably priced, the workers that put the roof on were polite, knowledgeable and cleaned up so well after they were done! I got a quote from Miracle on a recommendation and am so happy I did! I can't wait to pay it forward!

— Tammy A.